SCA6 Network Hope and Healing Page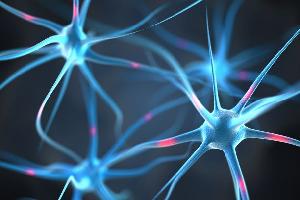 Welcome to the SCA6 Network Hope and Healing page.
The SCA6 Network is an advocacy group founded and led by individuals who have been impacted by a SCA6 diagnosis or have an interest in supporting this work. The group provides informational resources for patients and families, and works together to raise funds for Dr. Christopher Gomez's SCA6 research at the University of Chicago Medicine.
Please join us in our mission to support Dr. Christopher Gomez's research to improve treatment for people with SCA6. Gifts of any size will help us reach our fundraising goal, donations in support of Dr. Gomez's research are tax deductable and your support means a lot. To make a donation, please click on the red "donate now" button on the right. 100% of your donation made on this page goes directly to Dr. Gomez and his research.

Your donation will help the Gomez lab accelerate their research by investing in the lab team and infrastructure and advancing critical research projects. Thank you for helping support research that is so important to all of us. With your donation, you are directly contributing to the important cause of raising awareness about SCA6 and investing in research that has the potential to alter or completely halt its devastating course.
Thank you!
Terry & The SCA6 Network
Learn more about Dr. Gomez and SCA6 by visiting https://neurology.uchicago.edu/faculty/christopher-m-gomez-md-phd
SCA6 Network home page: sca6.org
The Hope & Healing Network is the University of Chicago's crowdfunding platform. 100% of gifts made through this page go directly to Dr. Gomez's research fund. For questions about making a gift, or employer matching gifts, please contact Audrey Carie in the University of Chicago Development Office at 773-702-8470 or acarie@mbsd.uchicago.edu.
View More
Fundraising Honor Roll
Rolynn (1000507671) Rose
$10,000